Blog

Top Reasons to Outsource Healthcare Cleaning Services
Few industries have a greater responsibility for maintaining clean, safe, and sanitary conditions than the healthcare field. In medical industry, the health of your clients is of critical importance, and their health can be adversely impacted by the cleanliness of your medical offices or practice premises. Even when there's no risk to health caused involved, a lack of cleanliness can damage your credibility as a healthcare provider and erode the confidence of your clients. That's why many healthcare entities employ commercial cleaning services to handle their regular healthcare cleaning tasks.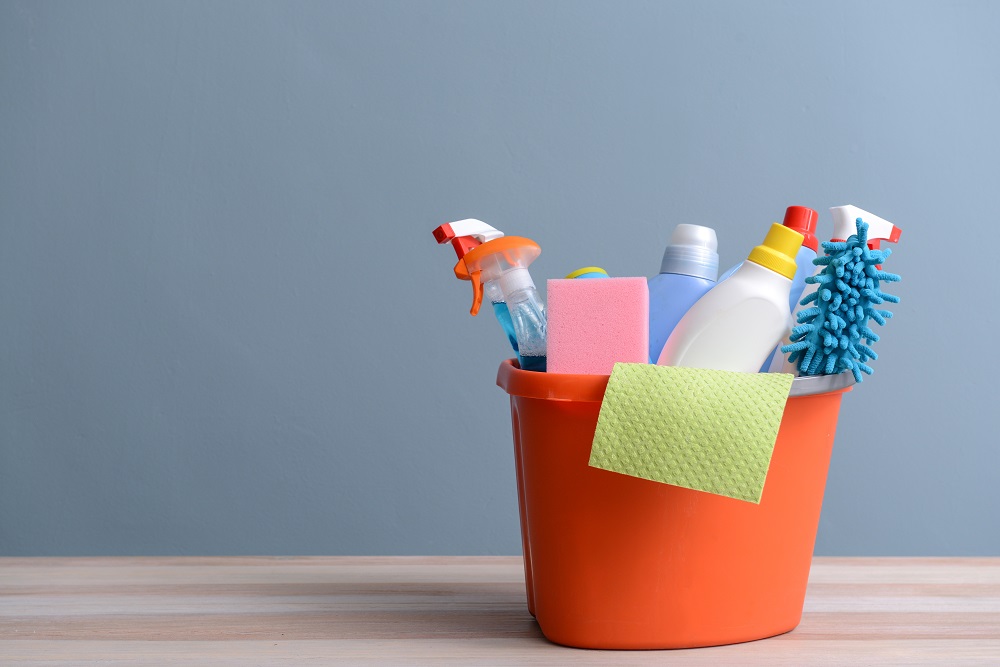 There are many benefits to allowing a provider of quality commercial cleaning in Dallas, TX, to handle the cleanliness of your healthcare industry business. Outsourcing your healthcare cleaning services can not only provide professional expertise and equipment in the pursuit of a sanitary environment, but it can also be more convenient and allow your staff to focus on the health of your patients and clients. Keep reading to learn more about the top reasons to consider outsourcing your healthcare cleaning tasks to a professional cleaning service.

High-Quality Results
While your staff may have the best intentions when it comes to the cleanliness of your healthcare business or practice premises, they may simply not possess the expertise and equipment necessary to operate at a high level. That's where professional cleaners come into the picture, as they not only have vast experience working with healthcare businesses, but they also possess specialized equipment and tactics that can improve the results you receive. That's why it makes sense to outsource cleaning tasks to a professional service, as you'll get better results that you can depend on. Cleaning services that specialize in healthcare cleaning are highly aware of the importance of maintaining sanitation standards and will strive to meet the elevated cleanliness needs of your business.

Convenience
When you hire a professional cleaning service to handle your healthcare cleaning needs, you're implementing a labor-saving tactic that can help improve efficiency in your practice or business. Those in the healthcare business are at their best, and can better serve their patients, when they're allowed to focus solely on patient health. If members of your staff must split time between their healthcare roles and cleaning tasks, it's hard to gain the kind of needed focus that best meets your patients' needs. Even if you have an in-house cleaning crew, management will still have to dedicate time and resources to managing a department that has little to do with the core goals of your healthcare business. That can take time away from business-critical tasks and divert attention to maintenance instead of growth.
Reduced Costs
Some healthcare businesses elect to hire in-house cleaning staff who do nothing but maintain the cleanliness of the premises. However, maintaining those positions can result in payroll bloat for all but the largest practices, since the pay that is dedicated to cleaning positions could be better used to hire additional staff who are focused on healthcare. By outsourcing cleaning tasks rather than handling them in-house, you can make better use of your resources which can set your healthcare business up for growth rather than stagnation.

Better Perception
Because a professional, experienced healthcare cleaning service can provide you with better results, the cleanliness of your facility will provide a boost in patient and public perception of the operation you run. Nothing damages the confidence of patients in a healthcare setting more than a visibly unclean environment. Therefore, maintaining high standards for your practice is critical to the way your practice is perceived by the public. Since word of mouth remains one of the leading forms of advertising for healthcare businesses, it's important that word spreads about the attention to detail and immaculate condition of your practice rather than the contrary. Hiring a healthcare cleaning service can not only improve cost-efficiency and convenience, but it can also improve public perception.
If you own or operate a healthcare business, you know the importance of cleanliness and sterility in maintaining the health and confidence of your clients and patients. By hiring a commercial cleaning service with healthcare experience to handle your cleaning tasks, you can lower overhead, improve the cleanliness of your practice, and boost public perception. To learn more about the top reasons to outsource your healthcare cleaning tasks to a professional cleaning service, call Spic & Span Commercial Cleaning, LLC at (469) 992-8888.