Blog

Tips For Hiring the Right Commercial Cleaning Company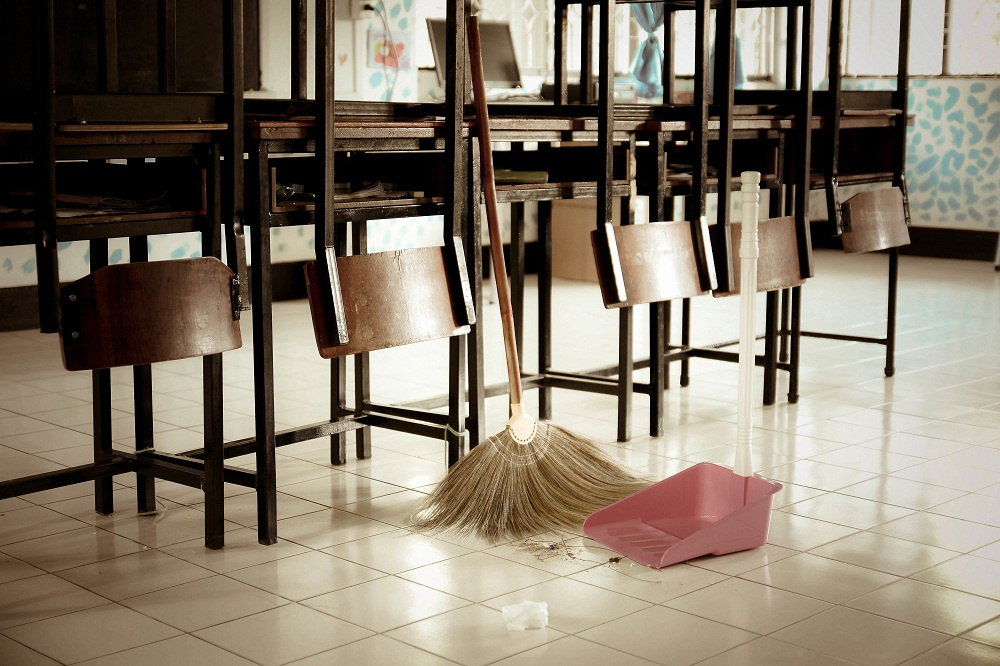 In this age of payroll downsizing, many companies are choosing to forgo the traditional practice of maintaining cleaning and janitorial staff in favor of outsourced cleaning services. Outsourcing your cleaning tasks to a professional commercial cleaning service in Oklahoma City can be wise from a financial standpoint as it reduces overhead significantly. The top commercial cleaning companies in Oklahoma City will provide you with professional service in trustworthy fashion at an affordable rate.
There are many commercial cleaning services that will be vying for your business, but unfortunately not all commercial cleaning services in Oklahoma City are created equally. It's not always just a matter of the quality of service they offer, but the honesty and trustworthiness of its staff. After all, commercial cleaning service staff will have access to your business after hours, so you must be able to trust the service you hire. Fortunately, choosing a reputable, quality commercial cleaning service can be easier when you follow a few basic tips to separate the contenders for your business from the pretenders. Keep reading to learn a few tips you can use to select the best commercial cleaning service for your business.
Get Recommendations
You can get your search started on the right path by asking friends, peers, and other local office tenants about recommendations for cleaning services. If they've had great experiences with a company in the past, they will likely give you a good recommendation. Likewise, you may get information that can steer you away from potentially troublesome companies.
Read Reviews
The Internet provides another excellent source of intel when looking for a commercial cleaning company. Search the company you're considering online and read reviews from past and current customers. Pay special attention to verified reviews that indicate the comments were posted by actual customers.
Check References
When interviewing candidate cleaning services, make sure to ask for references. Don't just take a list of references at face value, either. You should follow up by contacting the provided references to make sure they are legitimate. That will also give you a chance to ask questions that will further illuminate the quality of service and integrity of the cleaning company in question.
Investigate Background
Be sure to use the services offered by your local Better Business Bureau and chamber of commerce to glean additional information about cleaning service candidates. If a company is in good standing with both of those entities, there's a good chance they are a legitimate, high quality cleaning service. Bad marks with either agency should be a red flag, however. Also, if you want to delve deeper, conduct a search of public records to determine if the company has been involved in any recent unfavorable litigation.
Ask about Licensing and Insurance
As is the case when hiring any service provider, you only want to do business with a company that is insured. That protects you in the event of property damage or liability if an employee is injured on your premises. Insurance can also intervene in the event of theft by errant cleaning service personnel. Also, if commercial cleaning companies are typically licensed in your area, it's a good idea to stick with companies that adhere to that standard. Doing so will increase your chances of hiring a company that adheres to professional standards.
Inquire about Credentials and Vetting
You probably conduct background checks on your employees, so make sure the cleaning company that you hire does the same. It's important that a cleaning service takes your security seriously enough to verify quality candidates. You may also ask about the training process. How are cleaning service employees trained? Do they have a formal cleaning process that they must follow? Is there a checklist involved to ensure thorough cleaning?
Selecting a commercial cleaning service for your office doesn't have to be difficult. By following these tips, you can make sure you hire a company that will not only provide high-quality cleaning services, but will also respect your privacy and security requirements. To learn more about selecting the right cleaning service for your business, visit Spic & Span Commercial Cleaning at
http://www.commercialcleaningokcity.com/.