Blog

Reasons to Hire a Commercial Cleaning Company This Spring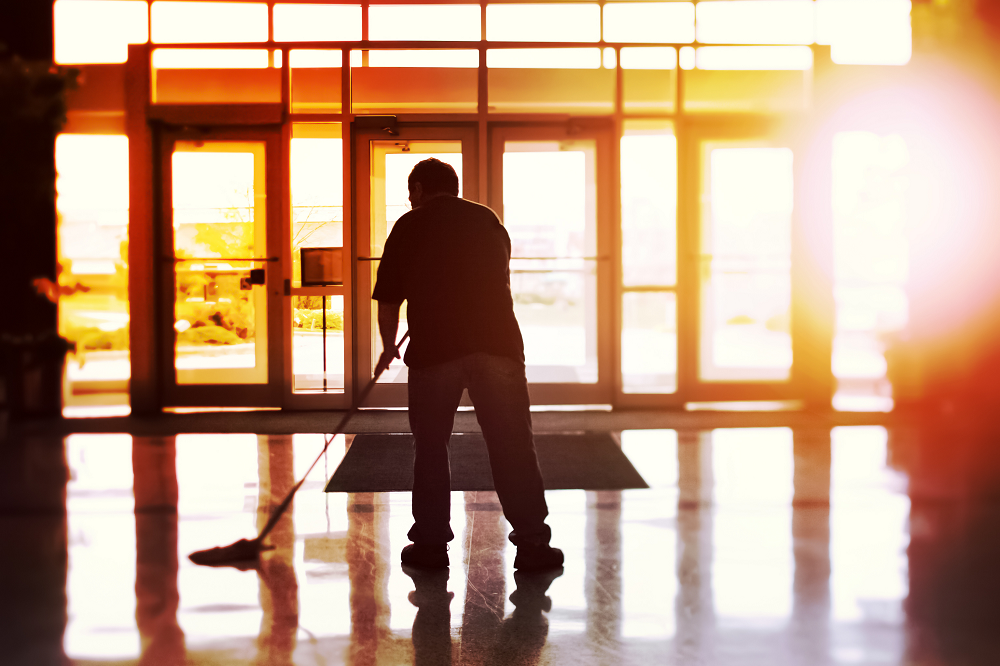 Spring cleaning isn't just for your home; your commercial property can also benefit from a deep cleaning this season. But there is no reason to burden your employees with cleaning and maintaining your property. Instead, you can get an expert level cleaning by hiring one of the best commercial cleaning companies in Oklahoma City. Are you still unconvinced that this is the best choice for your commercial property? Keep reading to learn about the top reasons you should work with a commercial cleaner.
Keep the Building Clean and Safe
Perhaps this goes without saying, but a clean and safe environment is essential for your employees. The only way to achieve this level of cleanliness is to regularly vacuum, dust, and mop the building. There are a lot of regular maintenance tasks that must be completed so your building can remain safe and spotless. A professional cleaning company can not only keep up with the necessary maintenance schedule but go above and beyond for you, leaving you with a dirt-free workspace for all of your staff. Plus, when you are working with professionals, you can rest easy knowing you are receiving a high-quality service. Professionals have the tools, skills, and experience needed to leave your commercial property spotless from top to bottom.
Increased Productivity
A dirty office can actually make it more difficult for your staff to focus on their jobs. When productivity decreases, your business is less efficient, and it can affect your bottom line. On the flip side, a clean and organized workspace can increase focus, limit distractions, and keep your staff motivated to work.
Maintain Your Professionalism
If you often have clients and other distinguished guests visiting your office, it's essential to make an excellent first impression. A dirty commercial building, however, won't help you achieve this. It will make you look sloppy, disorganized, and like you don't care about your business. To appear more professional, ensure your office is always spotless. Hiring a commercial cleaner is a surefire way to improve the professional appearance of your workspace and impress all of your current and future customers.
Healthy Staff
Cleanliness is extremely closely related to health. Germs and bacteria thrive in dirty offices, which can have a severely negative impact on the health of your employees. If you hire professional cleaners to take care of your building, you can keep your staff healthier throughout the year. This means fewer sick days being used and an overall increase in productivity.
Cost-Effective Service
One of the biggest reasons why business owners are hesitant to hire a cleaning service is the price. What they may not realize is that hiring cleaners is more cost-effective than they may think. If you or your staff take on the job of cleaning, they are taken away from doing their actual job. By outsourcing the work to those who are actually qualified to do it, you're ensuring that the job will be completed correctly speedily and thoroughly. Your employees can focus on what they do best and so can the cleaners. Plus, with all of these benefits, can you really afford not to hire a commercial cleaning company?
For more information on how hiring a commercial cleaning company can benefit your business, contact us at Spic & Span Commercial Cleaning.