Blog

Janitorial Services vs Commercial Cleaning: Know the Difference
Do you own or run a business? Then you must know the importance of keeping your business clean. A clean place to work makes you and your employees more productive, helps workers stay healthy, and helps you make a professional first impression on clients and customers.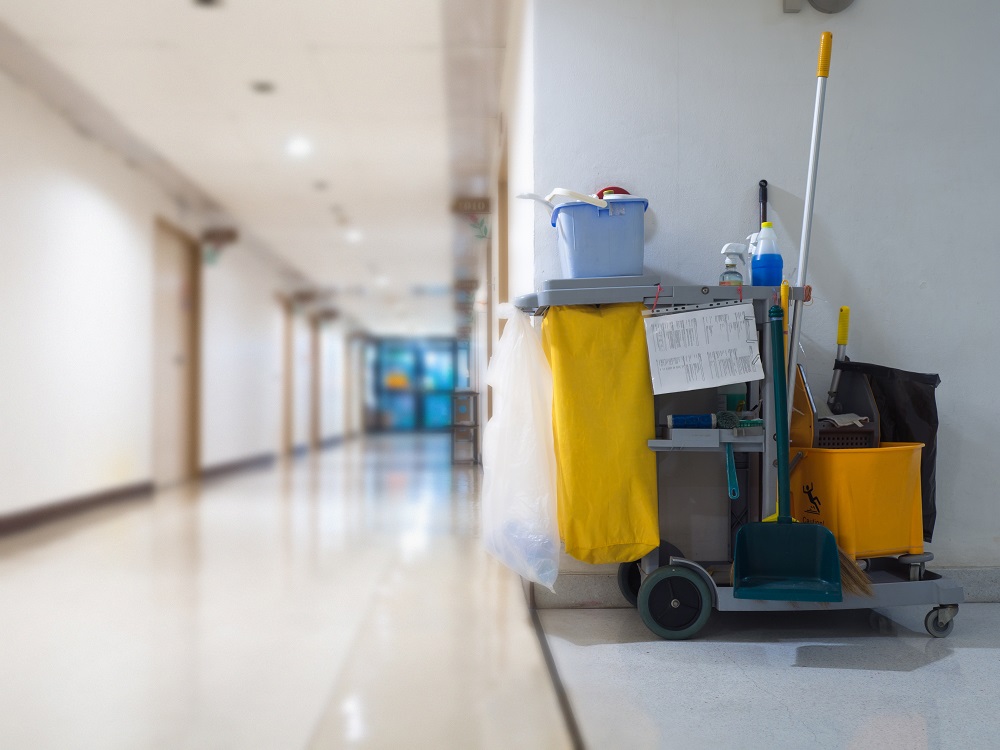 If you're looking for cleaning solutions for your business, you might try hunting for the best janitorial cleaning companies near you. But then there's an alternative: commercial cleaning. Which service is right for your business' current needs? Believe it or not, commercial cleaning and janitorial cleaning services aren't the same, although some people use these terms interchangeably.
In reality, these are very different services, each with different uses and benefits. Here are the distinct differences between the two, and a guide on knowing whether you need commercial cleaning or janitorial cleaning solutions.
Frequency
One of the chief differences between these two services is that janitorial services are more frequent, while commercial cleaning is occasional. Janitorial staff may work regular business hours doing daily tasks to keep a business clean, like janitorial floor cleaning. Commercial cleaning services, meanwhile, are often hired right before a big event or to do deep cleaning a few times a year.
Intricacy
Janitorial services can often be very basic, covering daily tasks like vacuuming, emptying trash cans, restroom cleaning, and cleaning up spills. However, commercial cleaning services can do more advanced work. Commercial cleaners may clean blinds, fans, and hard-to-reach areas, wash rugs and carpets, and remove scuff marks from walls. While janitorial cleaning duties should be performed more often, sometimes it helps to hire commercial cleaning to do the more comprehensive deep cleans, especially before an event like a Christmas party.
Staffing
Some businesses choose to hire a janitorial staff and keep them on their payroll. Or you could choose to hire janitorial cleaning from an outside service. The difference between janitorial services and commercial cleaning is that commercial cleaners are almost always outsourced, not kept on staff--especially because they're only hired a few times a year.
Importance
Both types of services are important. However, it's important that you hire janitorial services on a regular basis. They need to be available to cover more urgent tasks, like cleaning up spills or dirty bathrooms. Also, they can help your business stay clean in areas that tend to get dirty often, like employee break room countertops. They can even clean telephones and keyboards, which often collect dirt and dust.

However, it's also important to hire commercial cleaning to take care of areas that get dirty more slowly but are harder to clean. For instance, they can clean dirty tile grout and power wash windows. Overall, both services are important for keeping your business presentable and clean enough to keep you and your employees healthy.

Now all that you need to know is find janitorial services in your area. Spic & Span Commercial Cleaning offers the best janitorial cleaning in Oklahoma City to keep your business sanitary. However, we also offer commercial cleaning services for businesses of various sizes. So whether your company needs everyday cleaning services or a deep, intensive clean twice a year, give us a call. We help businesses of all kinds look their best every day.